Welcome to FreeWear.org.
We donate to your favorite projects with every sale.
Contribute in style!
Which T-shirts would you rather buy?
Help us decide which will be our next T-shirt.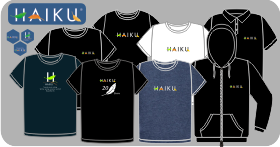 The official merchandise for Haiku, an open-source operating system specifically targeting personal computing.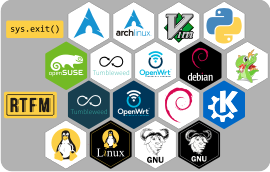 Hexagonal stickers collage for devices. Printed on high durability laminated vinyl.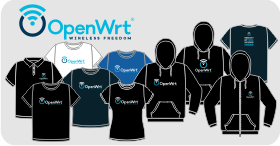 Complete renovation in the OpenWrt range!!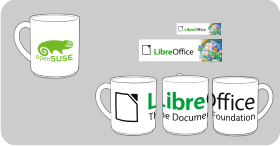 New openSUSE and LibreOffice mugs... and LibreOffice stickers.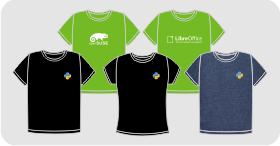 Royal green T-shirts for openSUSE and LibreOffice. New T-shirts with little & sleek logo for Python.