Which T-shirts would you rather buy?
Help us decide which will be our next T-shirt.
News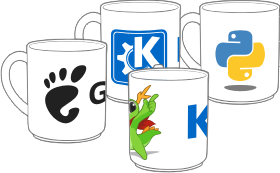 NOTICE: if you have purchased a mug in Capitole du Libre 2017, please contact with us. We had committed an error on the Care Sheet.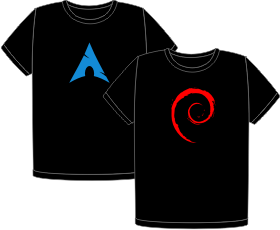 The Debian Spiral: only the Spiral + The Arch Logo: only the Logo.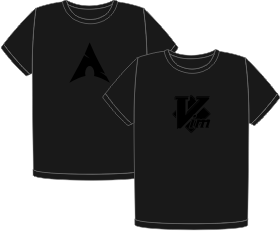 New Arch and Vim T-Shirts with 'dark' logos. Elegants... and suspicious.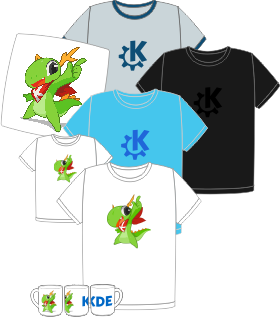 New KDE models... With 'light' printing, with organic 'Vintage' cotton T-shirts, with 'darks' and with the new Konqui.