Welcome to FreeWear.org.
We donate to your favorite projects with every sale.
Contribute in style!
Which T-shirts would you rather buy?
Help us decide which will be our next T-shirt.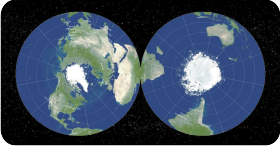 UNFORTUNATELY, this store will be closed until June 29th. We're covering several online FOSS events that involve many individual shipments all around the world, and we cannot attend to everything at once. FreeWear neither is nor wants to be a big company. We're really VERY SORRY for the inconvenience and we appeal to your understanding and patience: this has never happened to us, in 16 years. Sincerely, thanks to the whole community. We trust your loyalty after this 'traffic jam'. All the best.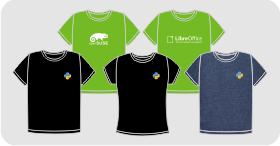 Royal green T-shirts for openSUSE and LibreOffice. New T-shirts with little & sleek logo for Python.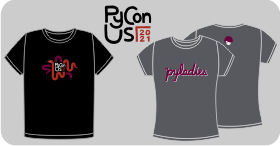 PyCon US 2021 conference t-shirts available. If you are not in the USA, you must register for the conference. The reservation period for the t-shirt is from April 1 to April 26, at --> https://us.pycon.org/2021/registration/pycon-store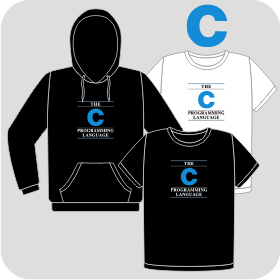 By popular and reiterated acclaim in our polls... C stuff!!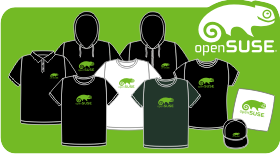 The best choice of your garments for those that... choose the best software like as system administrators, developers and desktop computer users.