Welcome to FreeWear.org.
We donate to your favorite projects with every sale.
Contribute in style!
Which T-shirts would you rather buy?
Help us decide which will be our next T-shirt.
KDE 25th Anniversary T-shirts and stickers available. A great design by
David Revoy
, Krita collaborator and creator of 'Pepper and Carrot'. On our side, we reduced the price of all KDE items by 10% until the end of 2021. Happy birthday to the Community!!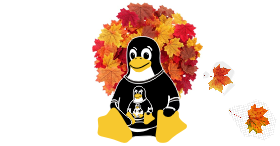 After a summer of hard work on online events, with partial closures of this shop, already from now, will be open *definitively*. We're sorry for any inconvenience caused. Greetings!!! :)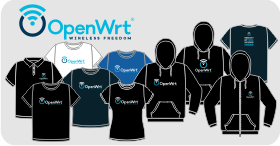 Complete renovation in the OpenWrt range!!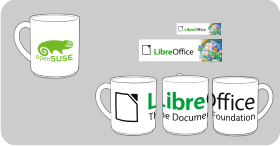 New openSUSE and LibreOffice mugs... and LibreOffice stickers.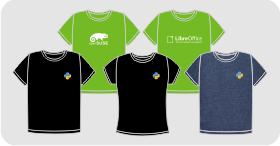 Royal green T-shirts for openSUSE and LibreOffice. New T-shirts with little & sleek logo for Python.