Welcome to FreeWear.org.
We donate to your favorite projects with every sale.
Contribute in style!
Which T-shirts would you rather buy?
Help us decide which will be our next T-shirt.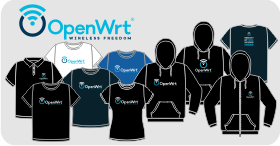 Complete renovation in the OpenWrt range!!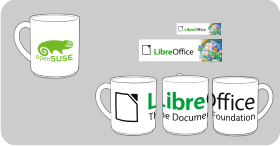 New openSUSE and LibreOffice mugs... and LibreOffice stickers.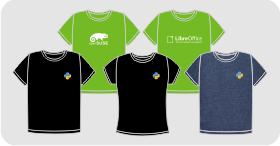 Royal green T-shirts for openSUSE and LibreOffice. New T-shirts with little & sleek logo for Python.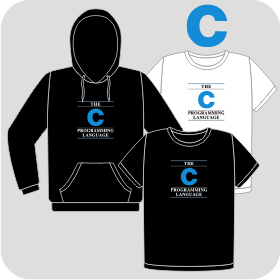 By popular and reiterated acclaim in our polls... C stuff!!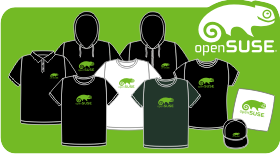 The best choice of your garments for those that... choose the best software like as system administrators, developers and desktop computer users.