Help us design a GIMP T-shirt!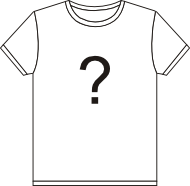 Wilber needs you. He wants to get into the T-shirt of all the GIMP lovers in the world, but he doesn't know how to pose for the photo.
Send us your design for the GIMP T-shirt you'd like to wear. All the designs we get will enter in a public poll, and the winner will become part of our catalog.
Vote for your favorite design