Welcome to FreeWear.org.
We donate to your favorite projects with every sale.
Contribute in style!
¿Qué camisetas te comprarías?
Help us decide which will be our next T-shirt.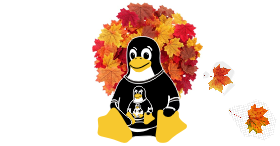 After a summer of hard work on online events, with partial closures of this shop, already from now, will be open *definitively*. We're sorry for any inconvenience caused. Greetings!!! :)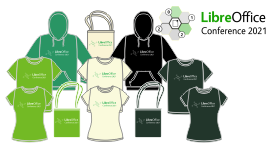 We sincerely appreciate the trust that The Document Foundation has placed in us to provide the commemorative merchandising for the Online LibreOffice Conference 2021. The website will remain open until September 27th. For each item that you purchase, TDF will receive Eur. 2.50 like donation.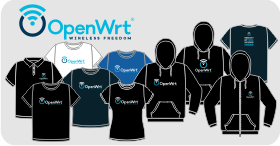 Complete renovation in the OpenWrt range!!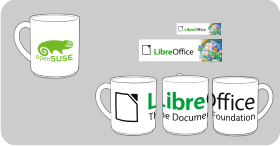 New openSUSE and LibreOffice mugs... and LibreOffice stickers.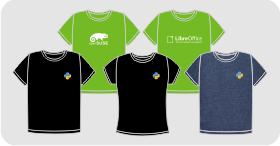 Royal green T-shirts for openSUSE and LibreOffice. New T-shirts with little & sleek logo for Python.